Sollant is a reliable supplier of air compressor
We produce different kinds of screw rotary air compressor. Sollant factory monthly production reaches 600 sets.
Continuous innovation and development
We have our own technology design department. New type screw air compressor are developed every year.
High quality and perfect service
We pay more attention to the quality of air compressor and customer service. "Durable & Relialbe" is our idea.
Win-win cooperation with Sollant
We hope you to be our International market partner, not only the seller and the buyer.
Sollant offers you the perfect solution
We have the ability to provide you with product solutions to help you get more economic benefits.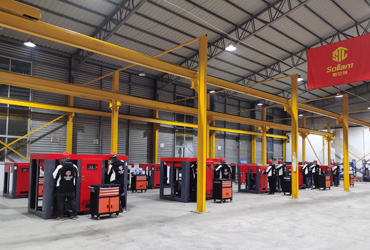 Sollant special customized services
Showing your ideas and requirement to Sollant, we are willing to provide you unique customized service.